Married on 14 Feb 1931 at Ingelwood, Calif. to Phyllis Eileen McCollister daughter of David & Mary McCollister. Minister was Horace S. Cushing, witneses Bertha Jacobsen & William C. Olbany. Eileen was born 4 Jan 1913 in Colombus, Ohio. Served as Co-Pilot on Los Angles to San Francisco for T&WA from 1 Apr 1931 to 22 May in Ford Transport & Fokker F-32.
(Fokker F-32. The largest transport of its day sported underwing-mounted motor nacelles, offered passengers their first reclining seats, two refrigerated galleys with running water, even two lavatories (sleeper version accomodated 16 passengers and a crew of 5. There were 4 engines on this aircraft, 2 pullers (tractor) and 2 pushers. This was the first 4 engine aircraft in the United States.)
Served as Co-Pilot on Los Angles to Albuquerque run from 24 May 1931 to 12 Jul 1931 in Ford Transports.
(Ford Trimotor Mail Plane shown loading mail.)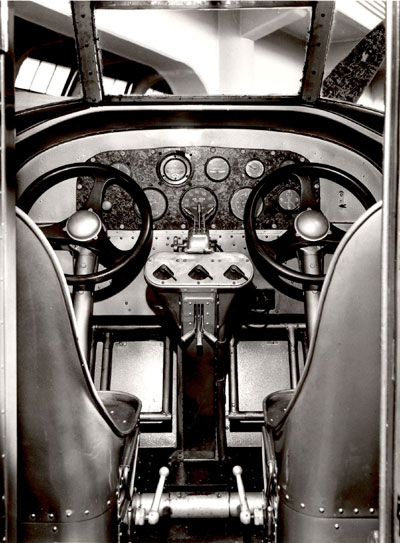 (Cockpit Ford Trimotor.)
Transferred by T&WA to Columbus, Ohio. Eileen & self drove car from Los Angles to Columbus between 15 Jul 1931 & 20 Jul 1931. Served as Co- Pilot on Fords on Columbus to Kansas City & on Columbus to Newark runs and as Capt on Northrops on Columbus to Kansas City run from 22 Jul 1931 to 20 Sep 1931. Ground-looped Northrop at North end of Curtiss-Bettis field Pittsburgh on 19 Aug 1931.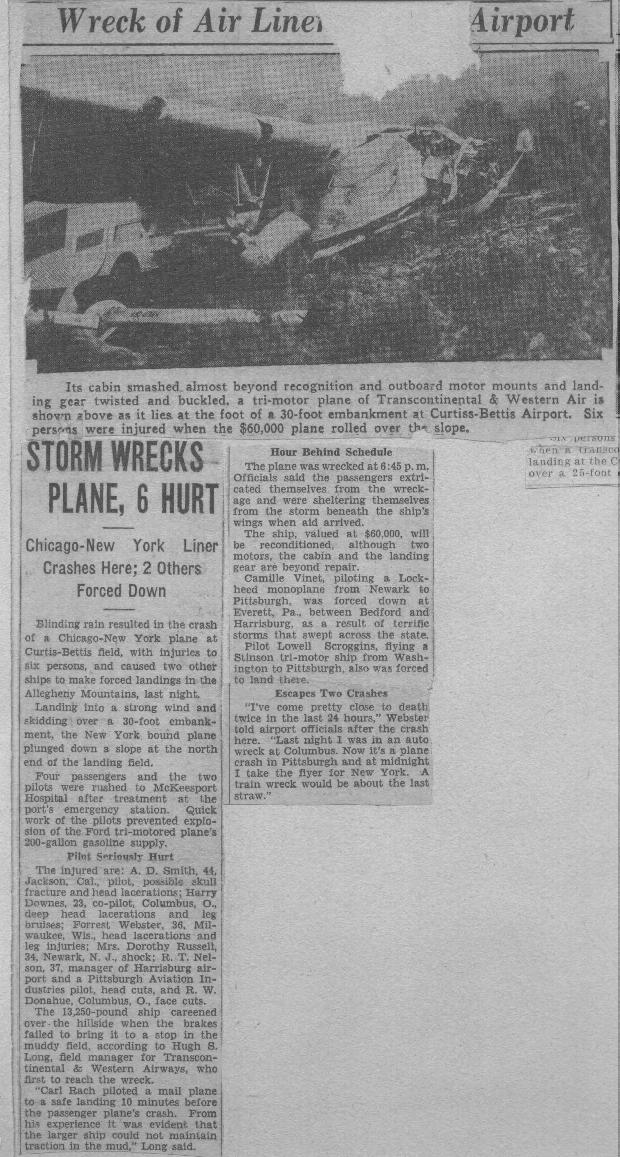 (Photo of 3 Engine Northrop built 1928.)

A.D. Smith the pilot overshot the field. Resigned from T&WA on 21 Sep 1931.
Hired by Varney Speed Lines on 19 Nov 1931 & served on Los Angles to San Francisco run & San Francisco to Sacramento run to 17 Jan 1933. Hired by "Air Express Corps" on 21 Jan 1933 & served on Los Angles to Wichita run untill 20 Mar 1933. Forced down in Lockheed Orion 18 miles south of Seligman, Arizona 25 Jan 1933.
(The Lockheed Model 9 Orion was based on the Vega, but utilised a low wing and a retractable undercarriage. It was also the last of the successful line of Lockheed wooden aeroplanes. The low wing Orion offered higher speeds, greater comfort and lower operating costs than the Vega. The first Lockheed Orion was flown in April 1931 by chief test pilot Marshall Headle and speeds of 225mph were achieved.)
(During Difficult financial conditions the most famous operator of the Orion was Varney Air Services ltd who brought six and began operating them between San Francisco and Los Angeles and could carry up to 6 passengers. The Orion was billed as the "fastest airliner in the world" and was the first airliner in the world to use a retractable undercarriage. The Orions were highly successful and safe aeroplanes but government restrictions on the use of single engined aircraft brought the airline career to a halt in 1934, although some continued working as mail and cargo planes.)


Returned to Varney Speed Lines on 21 Mar 1933 & served until 20 Aug 1933.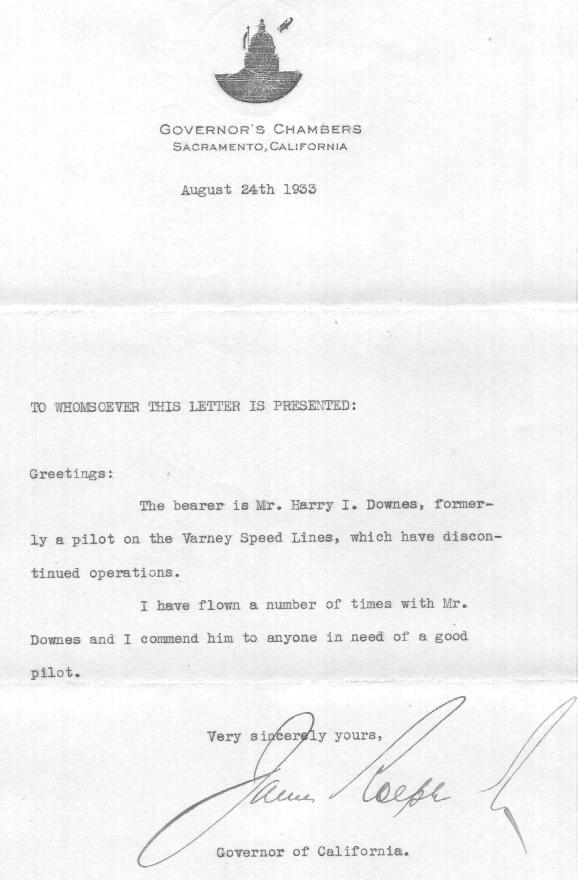 Received instrument rating from inspector Jacobs on 12 Apr 1933. Landed Sikorsky Jr. in San Francisco Bay with wheels down on 8 Jul 1933.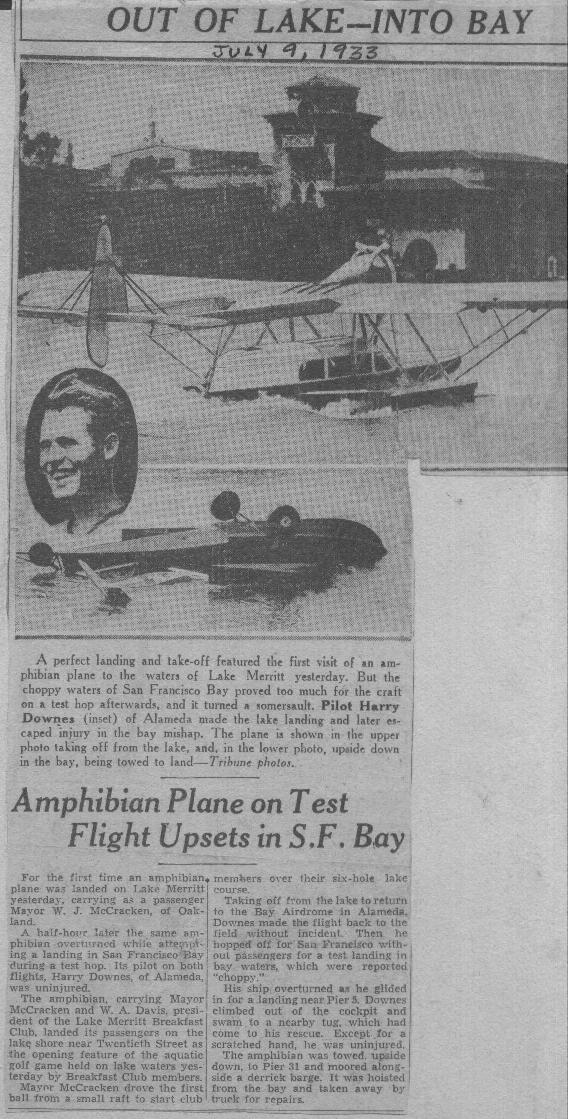 (Sikorsky's S-39 was built to meet the demands of the individual pilot-owner. The aircraft had a wing span of 52 feet, a wing area of 350 square feet and a gross weight of 4,000 pounds. The aircraft was capable of carrying one pilot plus four passengers. It sold completely equipped for $20,000. More than twenty-three S-39's were produced in spite of the depression. The little amphibian established an enviable service record.)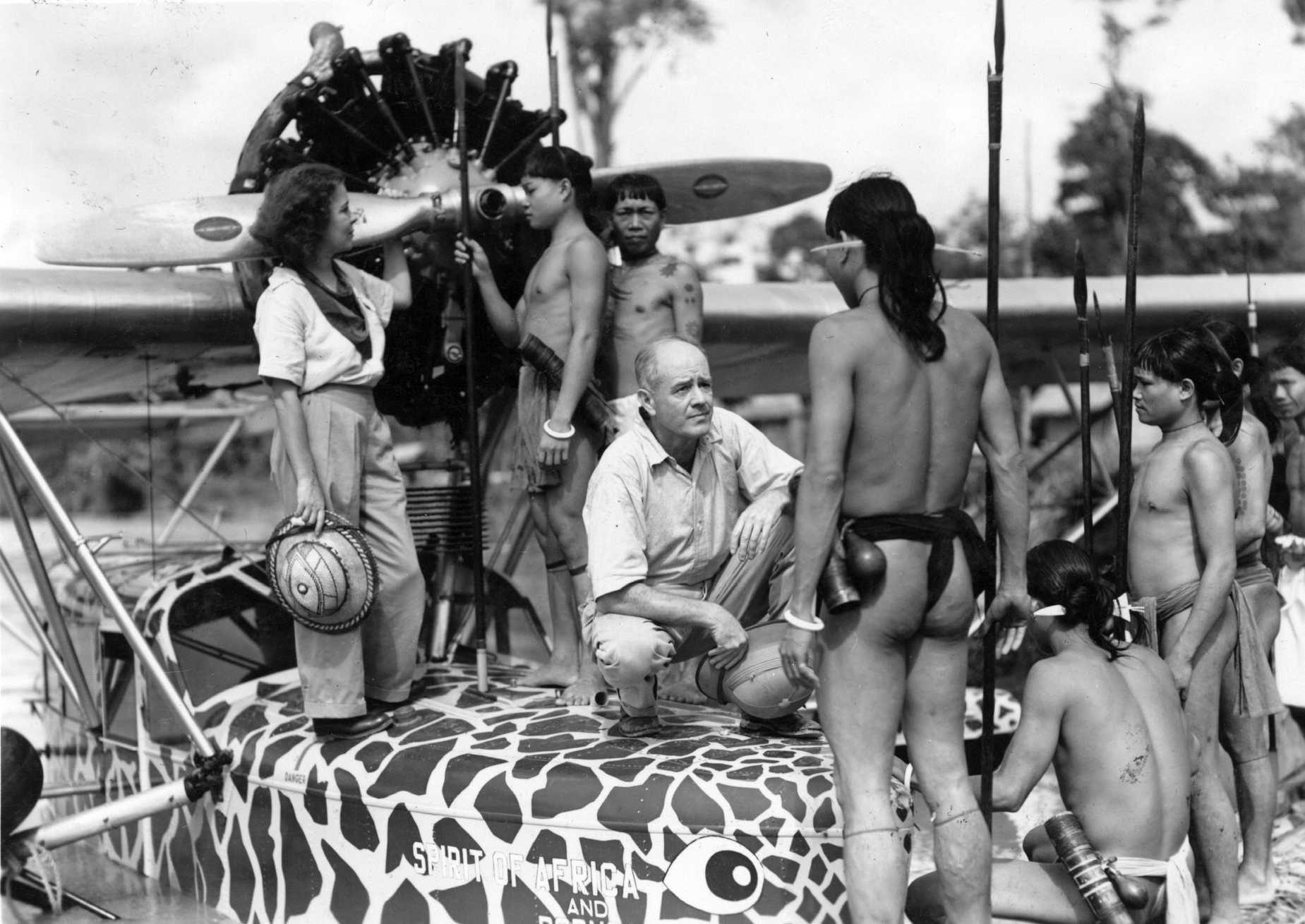 (It may be of interest to know that the little Sikorsky S-39 became famous for its use on an African Safari. The aircraft was called "Spirit of Africa" and was used on the Martin and Osa Johnson Safri.)

Hired by Wilmington Catalina airline on 25 Nov 1933, checked out as Capt on 15 Jan 1934. Worked with WCAL until 5 Jun 1934.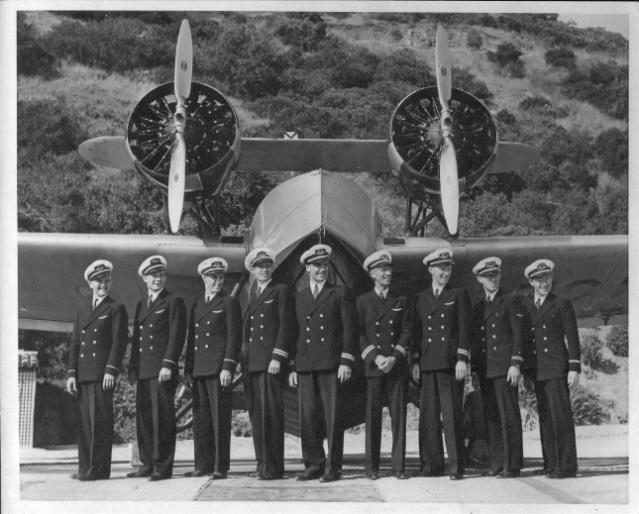 (Dad is the 4th person from your left in the picture)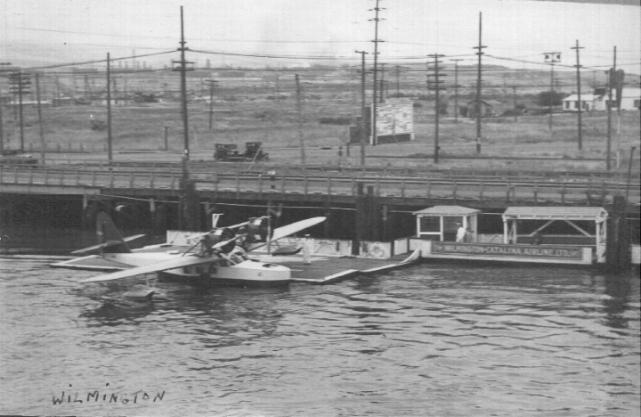 (Douglas Dolphin)
Hired by Lineas Aereas Occidentales on 7 Jun 1934 and served as
Cap on runs from Los Angles to Mazatlan to Mexico City to Topachula.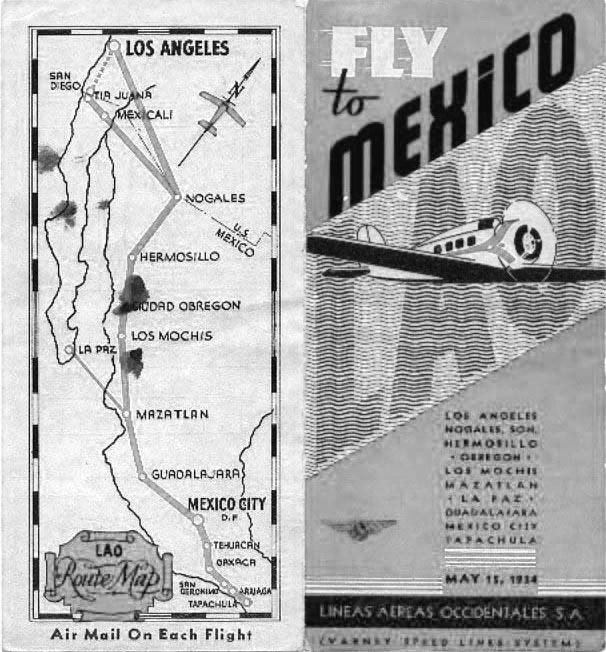 Was mainly based at Mazatlan. Airline ceased operations on 26 Jan 1935. Landed Aeronca on sand bar in Sinaloa river on 10 Nov 1934.
Hired by Nicarguan Airline on 15 Feb 1935. Had Ford stuck in sand on beach at Bluefields, Nicaragua on 27 Mar 1935.
Returned to U.S.A. from Nicaragua by boat an about 15 Apr 1935.
Hired by WCAL on 25 May 1935 & worked until 26 Oct 1936.